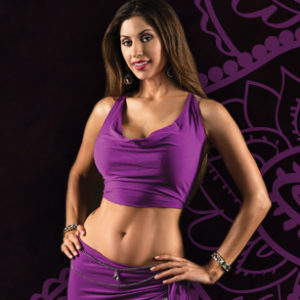 RAQS FLOW LEVEL 3
DENVER
March 28-April 1, 2018
A continuation of Level 2, you must have participated and passed the Level 2 exams.
30 hours of training / 2 hours testing / 4 hours of collective presentations
SCHEDULE:
Wednesday 2-6:30pm
Thursday 9-1/2:30-6:30
Friday 9-1/2:30-6:30 (Dinner and presentations)
Saturday 10-1/2:30-6:30 (Dinner and presentations)
Sunday 9:30-12:30 / Testing 1:30-3:30
OVERVIEW:
LEVEL 3
Overview and topics
History and cultural examination: an exploration of Indigenous and Folkloric dances of North Africa and the Middle East
Level 3 Strength training and conditioning to develop the core, enhance stamina, flexibility, balance, and well-being
Continuation of classical dance movement techniques and veil techniques
Level 3 Raqs Flow technique and movement vocabulary. Incorporating all movements learned to this point.
Phrasing and Transitions
Level 3 Raqs Sharqi technique and movement vocabulary / folkloric dances
Level 3 Rhythm identification. Intermediate finger cymbals and continuing darbuka techniques. Introduction to frame drum and riqq
In depth musicality exploring rhythm, melody, lyrics and Maqam
Improvisation with live music
Stage presence, emotion, tarab and stylization
Costuming
Level 3 Drills designed to enhance stamina, coordination and rhythmic consistency
Level 3 Choreographies to enhance and develop "Flow"
LEVEL 3 Prerequisites
Additional prerequisites are required for Level 3. Those details are disclosed in your registration packet. 
 SPACE IS LIMITED TO 15 to ensure personal 1 on 1 coaching and feedback.

Upon registration you will get full details in your welcome/registration packet about Level 3 as well as a syllabus and info about Denver hotels we recommend.
WE ARE SORRY BUT NO REFUNDS!! Due to the exclusivity of the training we cannot offer refunds. Transfers will be considered under special circumstances.