Apr
29
Sat
Belly Dance workshop with Sadie, Denver, CO

@ Omni Ballroom Jason S. Englewood
Apr 29 @ 12:30 pm – 3:30 pm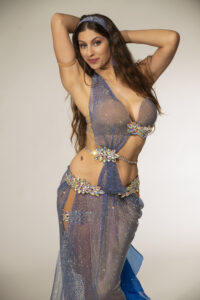 Saturday, April 29th, 12:30-3:30pm | Doors at 12:15pm
LOCATION: Omni Ballroom, Jason St Englewood, CO
Hello Denver Friends and dancers!  After a long local hiatus I am so thrilled to offer this workshop!
We will drill my latest techniques drills and combos. We will do a little of everything, Drum Solo, Baladi, Pop Shabbi and more.
I will also have some costumes and teaching gear for sale at great prices!
This workshop will be offered at the intermediate level. High beginners are welcome to join in and even the most advanced dancers will appreciate the attention to detail.
Price: $35 pre-registration HERE. Will increase to $45 after April 27th
Location email will be sent upon registration.
May
21
Sun
Sensual Flow ~ Movement, Qi Gong, Yoga, Breath Work and Sound | Ft. Collins, CO

@ The Movement Apothecary
May 21 @ 2:00 pm – 5:00 pm
Ignite your senses and super charge your energy! This all levels dance movement, qi gong, and sound healing workshop will help you ground, center and tap into the sensual, creative abundance that is your body. 
We know how much of a demand there is on your time and attention, and you may feel too tired and drained to do much with the little you have left for yourself. 
Baheya and Sadie will guide you on a journey, elevating your mind, body and spirit with inspiring practices you can begin to incorporate into your daily life. 
When we set the intention to give ourselves the love and care we so easily give to others, we feel energized, fulfilled and our lives and relationships become richer, deeper and ON purpose! 


We invite you to join us and be part of the special gathering of women! We will dance, breathe, laugh and share in the love of self and each other!