Feb
6
Mon
Costa Rica Bellydance Retreat 2023

@ Hotel Doce Lunas
WELCOME TO THE JUNGLE
Bellydance Retreat & Jungle/Beach adventure tour!!!!
February 6-13, 2023
Featuring SADIE and special guest artists!!!
Exclusive opportunity to study, dance and retreat into the healing natural paradise of Costa Rica.
The retreat is limited to 25 dancers
The Retreat dance package includes:
-25+ hours of dance, yoga, meditation and other speciality workshops
-Credits toward Sadie's Certification Program: Raq's Flow
-Performance opportunities for all interested participants!
-International dance parties, haflas and shows, retreat games and other shenanigans you will only experience at this retreat!
The 8 day/ 7 night retreat will take place in our exclusive resort, Doce Lunas http://www.docelunas.com

The prearranged hotel packages include food and group transportation to and from the San Jose airport. If you have unique travel plans or food restrictions, Doce Lunas will help you arrange all of that. Just specify in your booking. Food packages are optional and can be deducted out if you prefer a la carte. Please note that a la carte may not be on the retreat schedule.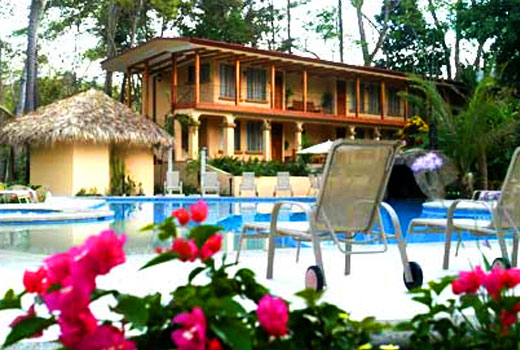 The full inclusive retreat amount is a combination of the workshop fee $599 + your room and meals at the Doce Lunas retreat center, which will differ depending on the package option you choose. You will pay the full amount for the workshops fees before the retreat. The remaining balance will be paid to Doce Lunas RESERVE NOW.  FAQ's and all retreat details RETREAT DETAILS HERE: To reserve a spot at the retreat you must pay a minimum deposit of $137.50, this will apply to your balance.
R
ESERVE YOUR SPOT NOW!! 
 Costa Rica Retreat 2023
REFUNDS will only be considered for those who have a certified doctors note for illness. Thank you for your understanding.
Apr
29
Sat
Belly Dance workshop with Sadie, Denver, CO

@ Omni Ballroom Jason S. Englewood
Apr 29 @ 12:30 pm – 3:30 pm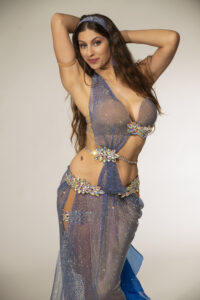 Saturday, April 29th, 12:30-3:30pm | Doors at 12:15pm
LOCATION: Omni Ballroom, Jason St Englewood, CO
Hello Denver Friends and dancers!  After a long local hiatus I am so thrilled to offer this workshop!
We will drill my latest techniques drills and combos. We will do a little of everything, Drum Solo, Baladi, Pop Shabbi and more.
I will also have some costumes and teaching gear for sale at great prices!
This workshop will be offered at the intermediate level. High beginners are welcome to join in and even the most advanced dancers will appreciate the attention to detail.
Price: $35 pre-registration HERE. Will increase to $45 after April 27th
Location email will be sent upon registration.
Jul
15
Sat
Cairo, Egypt ~ Crazy Nights Festival 2023
Egyptian Bellydance Festival!!
Immerse yourself in Egyptian culture and train with Sadie and Master Egyptian Legends in Egypt! Over 40 hours of workshops, Crazy Surprises, Crazy Parties! Touring! Costumes! Shopping! Competitions, Live Orchestra Shows and performance opportunities!
You may join us for the festival week only, or extend your trip and add on a cultural tour. Some favorite attractions include The Red Sea, The White Desert or a cruise down the Nile River from Aswan to Luxor.
FESTIVAL WEEK  July 15-22nd is the Crazy Nights Dance Festival! A week of workshops and performances with legendary Egyptian and International masters. There will also be competitions, parties and many crazy surprises prepared for you including; Bedouin night, Nubian party, pyramids, etc. Learn more at the Facebook page.
TOUR WEEK Egypt is a dream destination for many travelers due to all of its historical sights and rich culture. If you would like to be paired up with other dancers in our group to sight-see, please tell us if you will like to stay before or after the festival. Our festival organizer Mohammed Atta also has a travel agency. He will custom prepare an itinerary for you and make sure to pair you up with other dancers wishing to do the same.
Dance Festival Inclusive Package Offer July 15th-22nd:
7 night's 5 Star hotel near the Pyramids of Giza (breakfast included).
Transportation from and to the airport and all transportation for festival activities.
Opening Gala featuring music and dance and other surprises.
Day trips including a visit the Giza pyramids and the Great Sphinx, Cairo's famous bazaar Khan El Khalili and an open-air Gala dinner featuring the Crazy Nights Party in the desert behind the Giza pyramids.
40 hours of classes with Egyptian and International masters.
Closing Gala featuring performances and live orchestra with buffet dinner.
Dance Festival Pricing:
$1,350 USD per person for a shared room with another dancer.
$1,650 USD per person for a private room.
$950 USD per person for any family or friends coming to stay with you. This price includes all festival activities and inclusion above except the workshops.
Registration:

For more information and to receive a travel packet with detailed information please email Sadie at: sadie.bellydancer@gmail.com
To reserve your spot in the festival please send a deposit of $150 to Sadie by Paypal at sadie@sadiebellydancer.com (Please use friends and family option to reduce fees)
A full 50% deposit must be made to Sadie by May 31st, 2023 (minus your initial deposit). You will pay the remaining balance due for the festival (and cultural tour if you will do it) to our Egyptian organizer and host, Mohamed Atta upon arrival. Please bring cash, USD to pay. (Due to high conversion rates and fees, this is currently the best way for making payment)
sadie.bellydancer@gmail.com